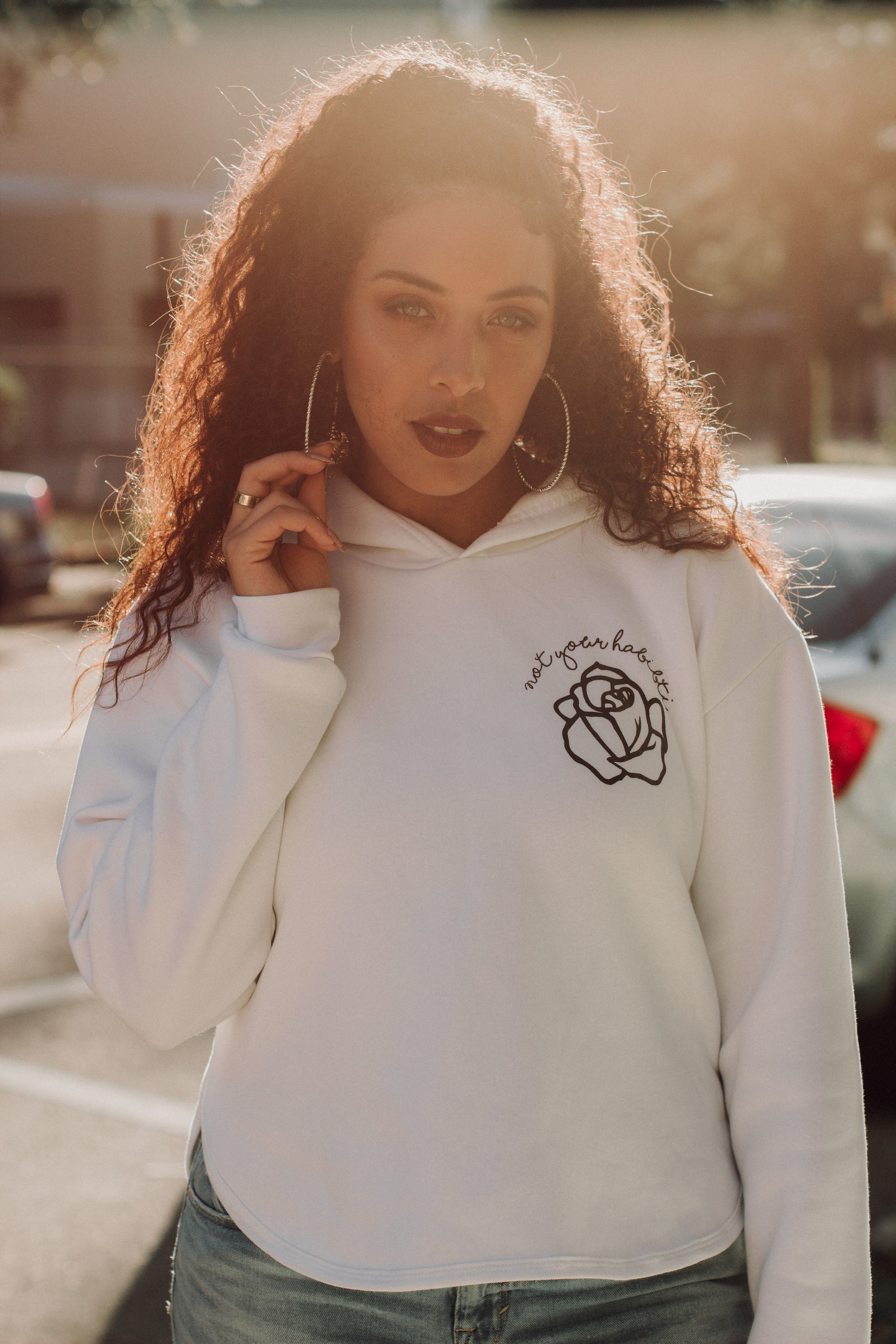 Not Your Habibti Hoodie
Ultra soft cropped hoodie featuring a minimal black rose and the classic "Not Your Habibti" in a hand-written font. Extra long sleeves and a cropped length give this piece an edgy and feminine look in one.
In Arabic, the term "habibti" translates into 'my dear' which implies ownership. In saying 'not your habibti,' you are reclaiming yourself and reinforcing the notion that you are not owned by anyone else. You go, girl 👊🏽
Made in Al Ram, Palestine. 10% of proceeds are donated to our menstrual education project.
***Wash inside out in cold water. Hang-dry.
Fits true to size.
sold out