حَلّقي أُقرصي Blue Denim Jacket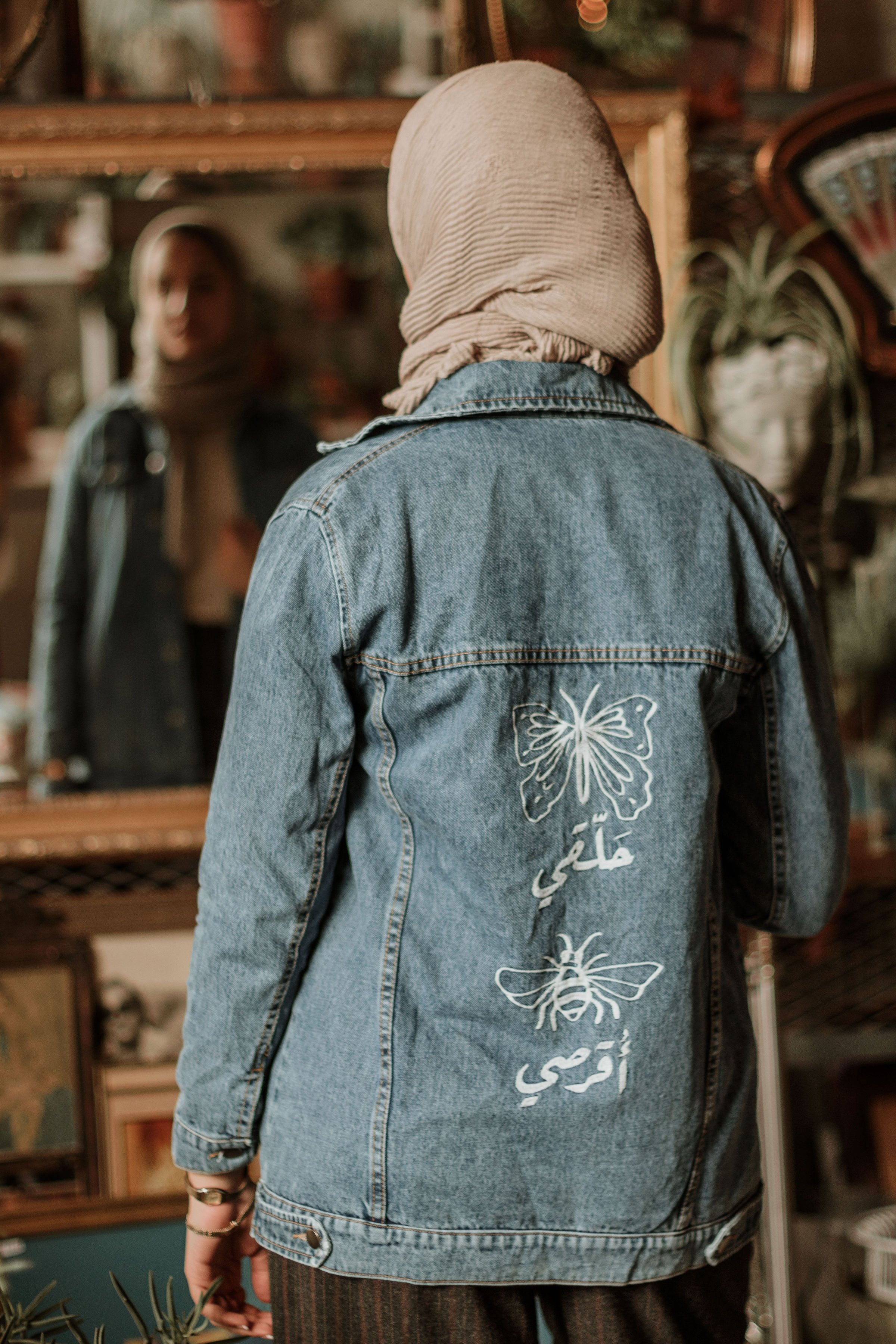 حَلّقي أُقرصي Blue Denim Jacket
This is our take on the girlfriend jacket. Features our "Float, Sting" design on the back to remind the world that although a woman may look delicate, she has the ability to sting. With the oversized fit and longer length, this denim jacket will easily become one of your go-to pieces for an edgier style to make your point loud and clear.. Blue stone-washed and a four pocket design. Front button closures.
This design was inspired by the Mohammed Ali's words "Float like a butterfly and sting like a bee"." We recognize the necessity to find a balance between defending yourself as a woman yet maintaining love and kindness in your heart despite an often cruel world.
Made in Gaza. Learn more about the factory here. 10% of proceeds are donated to our menstrual education project.
We recommend ordering one size up. Measurements for size medium:
length: 67 cm

bust: 84 cm

sleeve length: 56 cm
Only 1 available
sale