The Rose and Its Thorns: A Journey in Education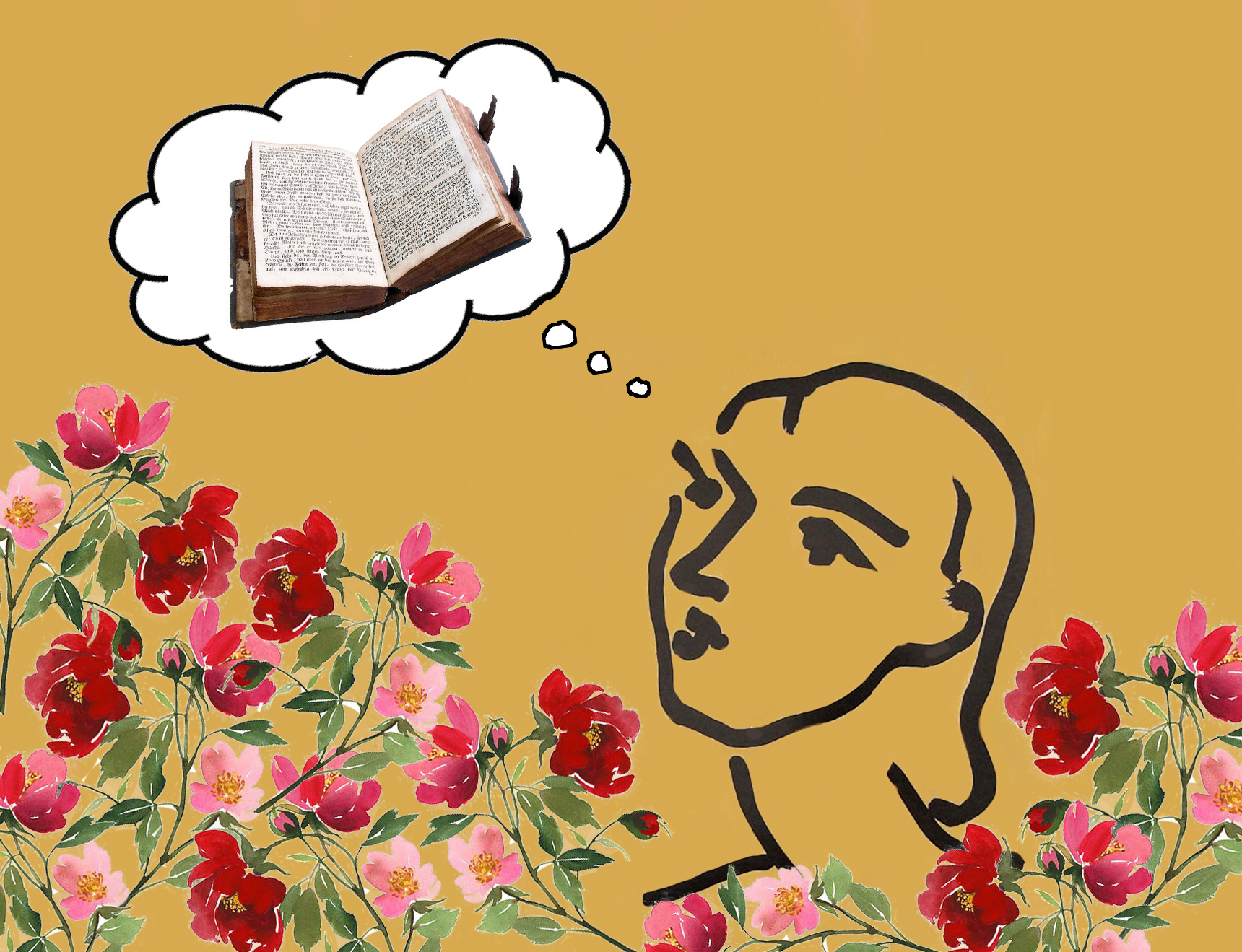 "...the thing they never tell dreamers is to brace themselves for impact."
My journey with education has been a life-long labor of love. I owe the first seedling to my parents, who sprinkled every Saturday with the aroma of zaatar and cheese manaqeesh and the dots that decorate every other letter in the Arabic alphabet. Our Sunday mornings started with Fariuz, continued with some childhood stories set in the Tuscan-like green landscape of a 1960s or 70s Palestinian village between the hills, and ended with Darwish's poetry, the colorful beauty of Iraqi folklore, or car-rides following the moon as Melhem Barakat or Kazem Al-Saher serenaded us throughout our journey. I have been acutely aware of my culture since I was a child, learning the power of the political from my father, and an organic love for femininity and dance from my mother. I will aways be thankful to my father for making my relationship to my Palestinianess completely harmonious with my American identity and I will always thank my mother for teaching me how to tread this world with rhythm as I bridged the gap between aesthetics and politics. The two of them together invested so much love and care in me that I became a dreamer since I took my first steps into a classroom. In fact, that was often the number one complaint on my report cards: Suja is a daydreamer. Her mind is hardly with us. It is always so far gone.
But the thing they never tell dreamers is to brace themselves for impact. There is often a rude awakening. On September 11th, 2001, at the fragile age of thirteen, I sat in the back of a seventh grade science classroom watching the world crumble on a television set. That moment in our history, which impacted so many of us, was the grinch that stole my childhood away from me. I was forced to defend every aspect of my identity from that point onwards for the next sixteen years of my life. Those moments of extreme frustration, bullying, cold-heartedness were hardly the formative moments of my self-perception- I knew who I was long before that- but they served as the catalyst that inspired me to try to put out good in the world around me. I realized that my classmates were not bullying me because they were inherently racist but because they were unaware of what the Middle East and North Africa was, and all the vibrancy and beauty it has to offer. I didn't want to hold a picket sign and yell at the top of my lungs (though I've done plenty of that), I wanted to show them a poem, a song, or a dance so that they could fall in love with the region as much as I had.
I wasn't always successful and like many of my peers, it was one of the most difficult things for me to have to constantly put my humanity second and my advocacy first. And yet, it was those moments that paved the way for the whirlwind of events that have defined my life since university. I started out small and humble at the University of North Carolina at Greensboro, studying Global Affairs and International Development and French Language and Literature. I was fortunate enough to have met three mentors who made sure I didn't leave UNCG without realizing my potential. They guided my dreams, taught me to speak different languages, to dive head-first into the philosophical writings of so many thinkers, to travel the world and find myself. During my junior year of college, I received a partial scholarship to study abroad in Lyon, France. I knew that the only way to really become trilingual was to live in a French city, immerse myself in its culture, speak to its people, and enroll in as many literature and translation classes as I could get into. For six months, I lived the life of a nomad, traveling restlessly, as the daydreams came back to me. I wrote a poem a day. I allowed myself to find beauty in the discomforts that come with living outside of your socio-linguistic environment and with each city, I gained friends, took long walks, ate one too many pain au chocolats, and all the while, I kept plotting the next step. It took a few cities and 3,000 photographs later to know what path I wanted to take. It took Lyon, Paris, London, Dublin, Geneva, Barcelona, Rome, Belgrade, Mostar, Sarajevo, Pristina, and a lunch spent in a hilly village in Montenegro to reinforce what I already knew. I loved the world, I loved the region I was originally from, and I wanted as many people to be able to experience it and to know it as possible.
I came back to the United States in the Fall of 2009 with a suitcase full of dreams and one conviction: I wanted to be a professor of Franco-Arab literature. I remember sitting on bench with my Russian literature professor on a crisp day in late October, and with my heart in my throat, I asked her: "Do you think I'm cut out for this? Do you think I can handle a PhD?"
Her response, which is very personal and was an extremely generous evaluation, is one that I would not feel comfortable sharing at the risk of sounding like I'm an advocate of self-promotion. Yet, what is important to take away from this is that it only takes one voice of positivity to help you take control of your destiny and to fight with as much grit as possible for what you want. Equipped with the encouragement of my undergraduate mentors, I applied for my Master's in Franco-Arab Studies where I was fortunate enough to work with some of the most well-known scholars of both French and Middle Eastern Studies. My courses centered on a variety of intersections or moments of contact between France and the Arab world. I wrote my thesis on the Napoleonic Campaign in Egypt. treating it as a pre-cursor for 19th and 20th century colonial encounters between East and West.
Once I finished that chapter, I took a break from academia in an effort to realign my compass and I moved to Saudi Arabia, where I taught English to Saudi Arabian women at a technical and vocational college in Jeddah. My year in Jeddah was among the most challenging experiences of my life but for the first time in a long time, my life was about more than me and the effort I was putting into things around me, was wholly about others. That experience taught me about my limits and how much I was able to handle. It inevitably led me to the next step: Oxford.
I had made the decision boarding the plane to Jeddah that the light at the end of the tunnel would be getting into the University of Oxford. Six months into my time there, I got my acceptance letter in my Gmail inbox. Upon reading the first lines, I was completely paralyzed with shock. I couldn't move for five minutes as I stared blankly into the screen trying to grapple with the words in front of me. By some stroke of fate, I was accepted into the one university that I had always wanted to go. I went to Oxford in early October of 2014 to take up my place as a PhD student in Modern Arabic Literature. My classmates ranged from the princes of Nigeria and Morocco, oil sheikhs, spies, Sicilians fleeing the Mafia, people who grew up in the favellas of Brazil, and people like me, who were navigating the colonial machine. Oxford, though it is not without fault, was the stage that equalized all of us despite our socio-economic backgrounds. The experience in itself has not been entirely rosy but it has been at once the most thrilling, exhausting, challenging, and perhaps the most beautiful experience of my life. I have gotten to meet countless authors and figures who I only knew through books. I wrote my dissertation, which focuses on exile, intellectual commitment, and political dissent in the novels of Abdulrahman Munif, in the most breath-taking of libraries. More importantly, I now have stories for my grandchildren, ones that chronicle the experiences of the most under-represented minority (women of color), in the world's most well-known university. My story with Oxford is one of struggle, survival, one of maintaining femininity in a harsh patriarchal structure. I became at once the rose and its thorns and I finally feel the Spring approaching as this chapter nears the end.
The privilege of having been born female in a patriarchal world has added a little bit of spice and magic to my journey thus far. There have been moments where I was worried that the path I have chosen will make it harder for me to fall in love and live a quotidian life. Yet, deep down I know that this is part of the awareness that comes with being a woman. We are intuitively in touch with our surroundings early on. We place unnecessary pressure on ourselves because our lives are more than just about us, we love to love and we love to care for things that break easily. In the end, I hope that everyone, and especially women, know that they should never have to choose between their dreams and the societal pressures placed on them to get married. At times, it may feel like the odds are against you, or that you can't have both things, but there is a George for every Amal. For every man out there intimidated by a woman with big dreams and a loud voice, there is also a man who would be immensely proud to stand by your side as you shine. Live authentically and let fate take care of the rest- its that one intricate string of events that will surprise you as it unravels. Let it go to where its going and go Harvard or go home.